2018年2月19日
Survey on 2.5-dimensinal culture
2.5-D Musicals and Live Theater
https://jp.surveymonkey.com/r/25DC_EN You are invited to participate in this survey of our project about "2.5-dimensional cultural phenomena." The 2.5-dimensional culture means practices in the imaginary space between the 2-dimensional world (manga, anime, and games) and the 3-dimensional world (reality). We would like to hear about your thoughts and experiences in regard of the "2.5-dimension." The survey will take approximately 7-8 minutes to complete. Your cooperation is very much ap ...

2017年4月30日
【新刊情報】Contents Tourism in Japan
Contents Toursim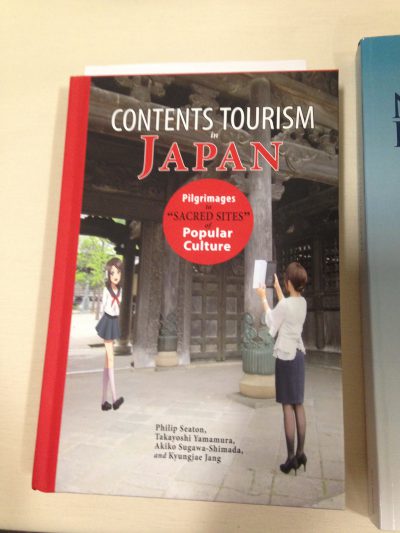 英語によるコンテンツツーリズムの本格的な学術書を、プロジェクトチームで出版しました。 The first academic book on Contents tourism in English!
Contents Tourism in Japan: Pilgrimages to "Sacred Sites" of Popular Culture
by Philip Seaton, Takayoshi Yamamura, Akiko Sugawa-Shimada, and Kyungjae Jang